Who is Using Cannabis Oil
Cannabis Oil throughout history, different varietes of the cannabis plant have been grown for industrial and medical uses. The two main cannabinoids found within cannabis are:
CBD | Cannabidiol


Has anti-inflammatory, anti-anxiety, anti-psychotic, and anti-convulsant properties. CBD is not felt to 

have any intoxicating or psychoactive side effects.

THC | Tetrahydrocannabinol


A very effective analgesic. It may be better known for its psychoactive side effect which can give users a sense of euphoria or "high".
Cannabidiol (CBD) is the part of the cannabis plant that doesn't get you "high" like the THC side of the plant. It is typically used for health reasons instead of for recreational purposes. The CBD products are either derived from industrial hemp plants or marijuana plants.
Hemp | Tall, sturdy plants that were grown by early civilizations to make a variety of foods, oils and textiles such as rope and fabrics.
Marijuana | Recognized for its psychoactive properties; bred selectively for medical and religious purposes.
CBD, known for the medical relief it provides for a plethora of conditions
without the psychoactive effects or "high" caused by THC, makes up a growing part of the cannabis market. Despite the potential of CBD products, there is little being done to better understand this market, its users, product varieties and growth potential, due to the challenges imposed by federal policy.
The legal circumstances and history surrounding CBD are complicated and unique due to its multiple compositions and sources. While many marijuana-derived CBD products work in combination with varying amounts of THC2,
others have only negligible amounts, but regardless can only be sold where cannabis has been medically or recreationally legalized.
There has been some legal progress in the industrial hemp industry since the Farm Bill was signed in 20144 distinguishing hemp from marijuana. However, hemp – including hemp-derived CBD – is still designated as "marihuana" today by the U.S. Drug Enforcement Agency (DEA), which continues to treat it as a controlled substance.
The confusion and disagreement resulting from federal inconsistencies have led to today's reality, in which hemp-derived products continue being sold across state lines, online, and through mainstream retailers, but the industry must operate in a legal grey area. Two additional barriers to understanding and approaching the CBD market are misinformation and lack of information among potential and current cannabis consumers. For example, a reason often cited for not using CBD products is because doing so will deliver a psychoactive effect or will lead the user to fail a drug test – neither of which is true in the case of CBD-only products, but rather only with CBD-dominant products that contain THC.
Furthermore, in a recent general U.S. population survey, up to 47% of those polled were not familiar with hemp-derived CBD. Even among regular cannabis users, knowledge and understanding of CBD – particularly the benefits of its various formulations – is often hazy, as is discussed in more detail below.
Product Preferences
Among cannabis users who were able to identify the products they regularly consumed, approximately half use marijuana derived CBD-only products, and over one-fifth use hemp-derived CBD products. More than half (53%) regularly use CBD-dominant products containing varying amounts of THC.
Confusion about the different product types is common amongst cannabis users, with more than 8% of respondents in this survey unclear about what types of cannabis products they had used.
Cannabis Oil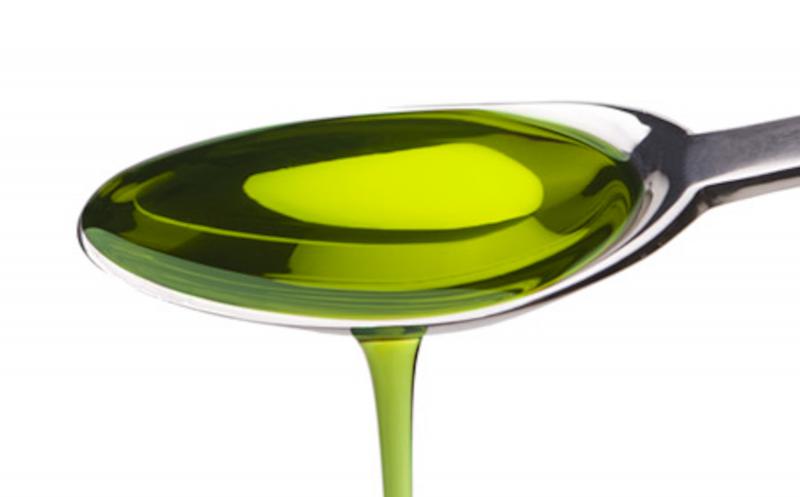 Demographic Characteristics of CBD Oil Users
RESIDENCY | 86% of CBD users surveyed reside in California, approximately 1% each live in New York and Arizona, and the remainder were from 41 other states around the U.S.A. A small handful (about 1%) reside abroad, primarily
in Canada, and in Europe.
AGE | When it comes to age, CBD users look essentially like cannabis users in general, with the largest group (nearly onethird) between ages 35 and 49, and the 26-34 and 50-64 age ranges each making up 20-25% of the market. Among CBD users, hemp-derived CBD users lean slightly older, more likely to fall into the 50-64 age range, and less likely to fall into the 26-34 age range.
GENDER | In general, significantly more CBD users are female (55%) than male (44%), with that figure being driven up by hemp-derived CBD users, 59% of whom were female.
Those who preferred THC-dominant products were more likely to be men: 52% were male, and only 48% were female.
INCOME | The vast majority of users surveyed reside in California, which was used as a source for comparison. According to the most recent census data, California's median household income (in 2015 dollars) is $61,818.13 The largest cohort of CBD users (16%) falls around this median, making between $50K and $75K per year. About 35% make an income greater than this, and 36% less – with the remainder preferring to keep this information confidential. CBD users reflect the general population in terms of income, but within their ranks, slightly more hemp-derived CBD users fall into the lower-income groups (employed but making less than $40K). Among those surveyed, THC users have the highest rate of unemployment (at a mere 4.1%, versus the 4.8% California unemployment rate14).
EDUCATION | CBD users are generally well-educated – only 1.3% have not (yet) received their high school diplomas, whereas 15.4% have a graduate or post-grad degree completed. Nearly half of CBD users have a Bachelor's
Degree or beyond. Having a B.A. or B.S. degree is most common among respondents, followed by having completed some component of a two-year college education.
MARITAL STATUS AND LIVING SITUATION | Among those surveyed, CBD users are the most likely to be married – with 43% having spouses. At least 37% are married among all respondents, and this is the most common status. Just over 30% of CBD users are single, and hemp-derived CBD and THC-dominant users are slightly more likely to be single than other groups are.
A large portion – 61% – of CBD users are living with their spouses or partners, and about 24% are living with children. The figures are quite similar among all respondents, with hemp-derived CBD users among the least likely to live with a spouse/partner or children. Hemp-derived CBD users are also the most likely to live with parents or siblings versus other consumers, possibly related to their slightly lower income levels.
ETHNICITY | The majority (66%) of CBD users surveyed identified as Caucasian, and the second-largest group as Hispanic/Latino (11%). The remainder belonged to other ethnicities (Asian: 3%, Middle Eastern: 2%, other/mixed race: 5%). Considering the ethnic diversity within California (the principal state represented in the survey), especially regarding its Hispanic and Latino populations15, these figures are likely not representative of the true diversity present within the cannabis community.
Hispanic and Latino respondents are most likely underreporting their cannabis use, leading to a discrepancy between their survey numbers and actual presence in the legal market. Though cannabis products have historically been
used disproportionately by Caucasians, past studies have not shown them to be so dominant in the market; for example, in a series of cannabis consumer surveys conducted by Brightfield in early 2016 and representing nearly 1,200 Californians, 49% identified as Caucasian and 22% (twice as many as in the
present study) as Hispanic or Latino. Underreporting by Hispanic and Latino users is often related to fear of persecution regarding cannabis usage and the risk of reporting it (regardless of its legality in a user's state or country), especially as these may relate to immigration status.
In 2017, the issue may have been exacerbated due to sociopolitical events and increasing concerns surrounding immigration and deportation that could have further lowered reporting. Thus, the reader can safely assume the figures
above may not be fully representative of the minority population, especially Hispanics and Latinos, who most likely make up a significantly larger portion of the market.
There are a vast range of medical conditions that CBD consumers reported using cannabis to relieve, the principal among which were anxiety, insomnia, joint pain/ inflammation and depression. When given the option to specify
"other" conditions treated with cannabis, the most common responses among CBD users were:
Conditions CBD Users Relieve with Cannabis
Uses of Different Cannabis Products to Treat HelloMD Community Ailments:
Joint pain and inflammation: Only 48% of THC dominant 

product users treat their joint pain/ 

inflammation with cannabis, versus about 54% of CBD only 

(marijuana and hemp-derived) product users

Migraines: 38% of CBD-dominant users treat 

migraines with cannabis, versus 35% of hemp-derived 

CBD users and 34% of THC-dominant users

Severe/chronic pain: 28% of THC-dominant users turn to 

cannabis to treat their chronic pain, versus 32% of CBD-dominant 

users

Arthritis: 24% of THC-dominant product users treat their 

arthritis with cannabis, versus 28% of CBD-dominant users 

and 31% of hemp-derived CBD users

Nausea: 26% of marijuana-derived CBD-only users treat 

nausea with cannabis, versus 31% of hemp-derived CBD users
References
https://www.forbes.com/forbes/welcome/?toURL=https://www.forbes.com/sites/debraborchardt/2016/12/12/the-cannabis-market-that-could-grow-700-by-2020/&refURL=&referrer=#75057e584be1
https://www.leafly.com/news/cannabis-101/whats-the-deal-with-these-high-cbd-strains
https://www.livescience.com/24553-what-is-thc.html
https://www.dea.gov/index.shtml
http://www.microscopemaster.com/brightfield-microscopy.html
https://en.wikipedia.org/wiki/Agricultural_Act_of_2014
We would love to know about your experience. Please share your story in the comments section below. Also you can follow us on Facebook, Twitter, Instagram and Pinterest.